Real Estate
Invest in growing businesses and be a part of India's growth story.
What Do Real Estate
Investment Advisory Firms Do?
The real estate investment advisory firm aims to help investors derive strategic investment decisions by informing them about the associated cost, potential, and risk involved in your real estate investment portfolio. The real estate advisory firms' primary responsibility is to assess property location, evaluate real estate value, align investment with the investor's short/ long-term goals, and offer different ways of leveraging real estate investments. With real estate advisory services, investors also get exclusive access to a pool of experienced accountants, legal experts, and financial advisors – cooperatively crafting the best real estate investment strategies. The real estate advisory services aim to increase the value of your currently owned or prospective real estate investments.
Upsides Of Partnering With Swyom Capital
Swyom Capital is a single integrated real estate investment advisory firm. We aim to offer both individual and institutional investors exclusive access to personalized global investment opportunities.
Real Estate
Advisory Services Encompass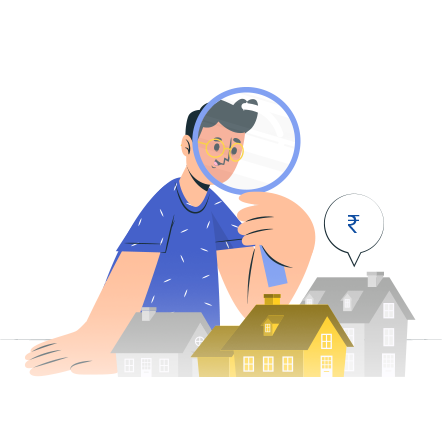 Real Estate Property Investment And Asset Portfolio Analysis
Property experts at Swyom Capital assess the status of the client's real estate holdings and the short- and long-term
investment track records as the basis for the dynamic and proactive management of the asset holdings budget.
Why Choose Swyom Capital
As Your Real Estate Investment Advisory Partner?
Direct equity in Swyom Capital's real estate advisory services aim to help asset holders optimize investments, bring down costs and associated risks, and drive informed decisions. Vestments are ideal for seasoned investors who have a good grasp of market functionality, greater risk appetite, strong conviction of growth of any particular sector or company and a deep understanding of investment trends. Unlike mutual funds, direct equity is for investors who prefer making an independent investment decision.
Direct equity investments are perfect for traders who prefer to time buy and sell calls in the market and investors who prefer to make long-term hold decisions.
Industry Leader
Swyom Capital is one of the most trusted wealth management brands in India. We are featured in top media outlets. With Swyom Capital, investors get the best cost structure in the industry, access to a pool of professionals, and direct assistance.

Services
Property valuation, compliance, governance, risk, geographical location, and future outlook are critical factors accessed, analyzed, and managed by experts at Swyom Capital while zeroing in on the appropriate real estate property investments for our esteemed clients.

Market Insights
At Swyom Capital, we offer both individual and corporate investors a more comprehensive range of real estate property investment strategies devised to meet long- and short-term financial objectives. Analysts at Swyom capital adapt to the ever-changing market trends, browse through numerous bad-to-good investment opportunities and find one backed by research.

Pricing
Experts at Swyom Capital provide the best pricing structure in the industry. The ever-expanding client base and cost-efficient operations allow us to offer the ideal rate in the industry. We don't implicitly impose hidden fees or hidden service charges.

Assistance
Professionals at Swyom Capital help investors securely allocate funds to real estate investments. Additionally, we offer structured guidance throughout the Real Estate investment process. Experts at Swyom Capital are always here for you. We are here to help your get the most out of our tax planning services.