Convert Your Physical/Paper Shares Into Demat Now In A Simplified Process
Dematerialization of securities made easy.
What Is
Dematerialization?
The conversion or transformation of physical share certificates of a company to an electronic form is termed "Dematerialization of physical shares."
Before the dematerialization of securities, investors have to open a DEMAT account with a depository. After converting paper shares to DEMAT, the dematerialized physical shares can be securely held in a DEMAT account. Converting physical shares to DEMAT allows investors to conduct trades conveniently with partner traders.
Benefits Of Dematerialized Shares And Demat
Asset ownership records, such as company shares, are electronically stored across reliable databases. Transformation of physical shares to DEMAT allow investors to conveniently access dematerialized share (virtual/ digital shares) from anywhere, anytime and employing any device using the internet.
Dematerialize Your
Old Paper Shares Now!
And Leverage A Basket Of Associated Equity-related Products
Don't know how to convert old paper shares into DEMAT! Worry not. Experts at Swyom Capital are here to help you. Swyom Capital aims to simplify your investment documentation by dematerializing physical shares, making paperwork and investment records maintenance effortless for you.
Get The Best
Assistance From Experts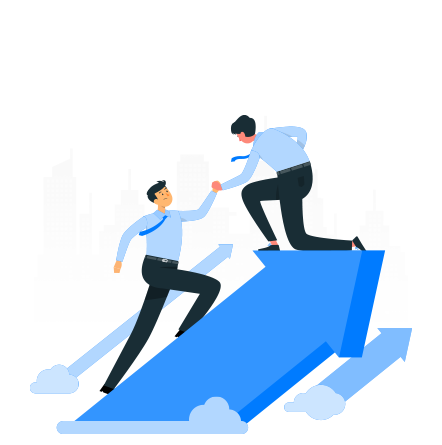 Why Partner With Swyom Capital?
At Swyom Capital, you will get complete assistance for all your doubts and queries related to shares, transfer of shares, issue of a duplicate share, transportation of shares, name deletion, and deposition of shares.
Convert valuable physical certificates of assets into digital now.
Swyom Capital streamlines the dematerialization process – making it convenient to convert physical shares, hold, transfer, and transact digital securities.

Converting physical shares to DEMAT is now made mandatory by SEBI. The Securities and Exchange Board of India (SEBI) mandates companies to issue shares only in the dematerialized form.

The depository, issuer, beneficial owner, and depository participant are the four primary parties involved in the dematerialization of shares.

Dematerialized physical shares allow investors to transfer shares to other accounts and exchange assets.

Holding dematerialized shares in DEMAT accounts allows investors to receive interest, dividends, and other benefits directly into their accounts.

Dematerialization of shares has ushered in a new era of electronic share trading by simplifying the age-old cumbersome process.

No TDS charges are deducted from the interest received by asset holders on securities such as bonds.